With the CD40L upregulation assay, we can measure the percentage of antigen-specific CD4+ T helper cell subsets in peripheral blood mononuclear cells (PBMCs).
CD40L (CD154) is upregulated on the surface of CD4+ T cells after antigen-specific T cell receptor (TCR) stimulation. CD40L expression can be detected by flow cytometry to identify activated antigen-specific CD4+ T cells, regardless of helper-type, and thus independently from cytokine production, but can also be combined with cytokine detection. CD40L upregulation can be assessed after culture in the presence of a biological or compound to determine the effect on CD4+ T cell responses.
The advantage of flow cytometry is that it allows determination of additional characteristics on the CD40L-expressing T cells using membrane markers or intracellular cytokine/transcription factor profiling.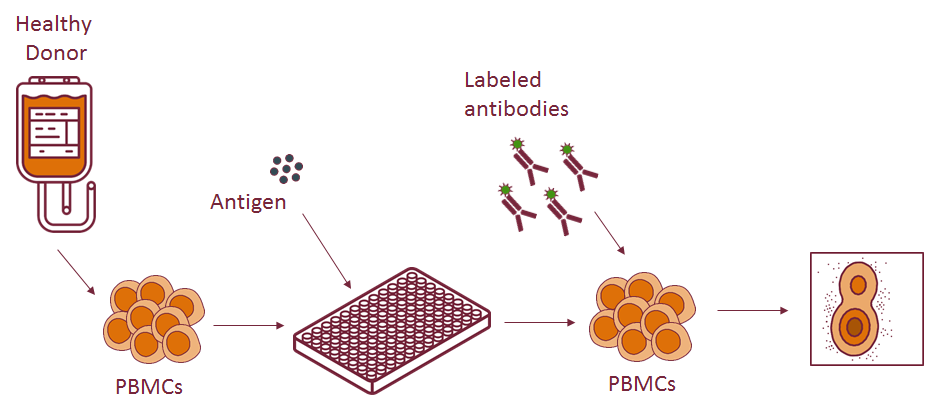 PBMCs are stimulated with peptides from the antigen of choice, followed by flow cytometric analyses of CD40L expression.
This flow-cytometric approach is especially suited to be combined with the following assays:
Transcription factor expression
Example of our CD40L upregulation assay
CD40L upregulation in ADAMTS13-specific CD4+ T cells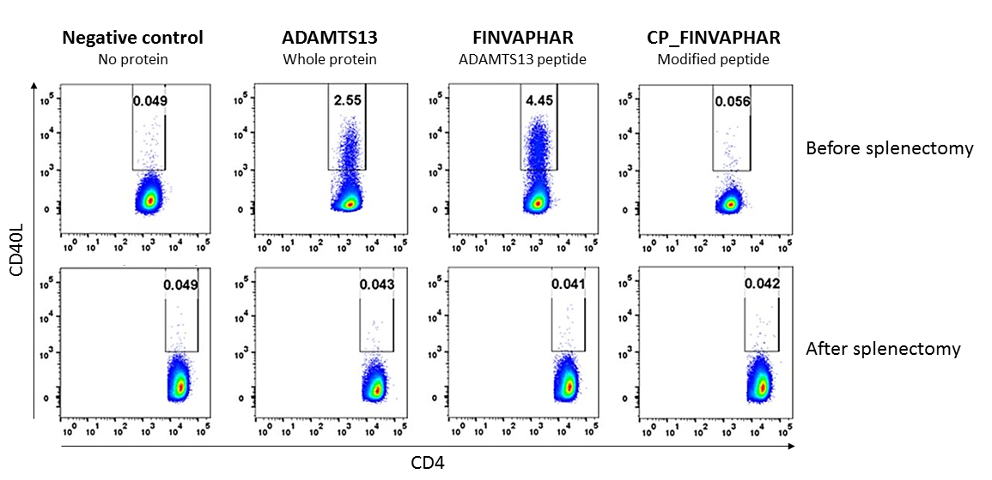 Acquired thrombotic thrombocytopenic purpura (TTP) is a life-threatening disorder that is a result of the development of auto-antibodies against ADAMTS13, a protein expressed by platelets. CD4+ T cells can also play a role in TTP. In the above patient, ADAMTS13-specific CD4+ T cells were detected via a CD40L assay. The FINVAPHAR peptide from ADAMTS13 was immunodominant, since altering the anchor residues of the peptide ("modified peptide"), the T cells failed to recognize the epitope.The patient analyzed above suffered from relapsing TTP that was resolved following splenectomy, which also resulted in a lack of ADAMTS13/FINVAPHAR-specific CD4+ T cell responses (bottom row).
Reference
CD4+ T cells from patients with acquired thrombotic thrombocytopenic purpura recognize CUB2 domain-derived peptides
Verbij FC, Turksma AW, de Heij F, Kaijen P, Lardy N, Fijnheer R, Sorvillo N, ten Brinke A, Voorberg J.
Blood 2016;127(12):1606-1609. doi: 10.1182/blood-2015-10-668053.
Combine CD40L upregulation assesment with
Our other CD4+ T cell assays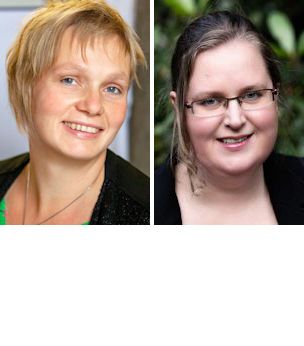 Contact
Need help?
Get in touch with Anja ten Brinke, PhD or Annelies Turksma, PhD
[email protected]