Biologics and Immunogenicity Testing
Know your product
The Sanquin Biologics Lab is the frontrunner in offering routine diagnostics for the most recently introduced biologics and seen as the golden standard for biologics testing.
We offer therapeutic drug monitoring to optimize personalized therapy for all patients treated with biologics. Make use of our 30+ years of experience in assay development! We can provide consultancy and assist you in creating tailor-made tests to optimally determine the immunogenicity or monitor the pharmacokinetics of your compound.
Several examples of how our services and knowledge can contribute to the development and monitoring of your biologicals can be found in the references below!
References
Biased anti-idiotype response in rabbits leads to high-affinity monoclonal antibodies to biologics
Großerichter-Wagener C, Kos D, van Leeuwen A, Dijk L, Jeremiasse J, Loeff FC, Rispens T.
MAbs 2020;12(1):1814661. doi:10.1080/19420862.2020.1814661.
Clinical Impact of Antibodies against Ustekinumab in Psoriasis: An Observational, Cross-Sectional, Multicenter Study.
Loeff FC, Tsakok T, Dijk L, Hart MH, Duckworth M, Baudry D, Russell A, Dand N, van Leeuwen A, Griffiths CEM, Reynolds NJ, Barker J, Burden AD, Warren RB, de Vries A, Bloem K, Wolbink GJ, Smith CH, Rispens T; BADBIR; BSTOP Study Groups; PSORT consortium.
J Invest Dermatol 2020;140(11):2129-2137. doi: 10.1016/j.jid.2020.03.957.
Immunogenicity of TNF-Inhibitors
Atiqi S, Hooijberg F, Loeff FC, Rispens T, Wolbink GJ.
Front Immunol 2020;11:312. doi: 10.3389/fimmu.2020.00312.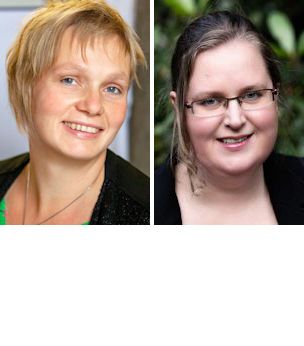 Contact
Need help?
Get in touch with Anja ten Brinke, PhD or Annelies Turksma, PhD
[email protected]