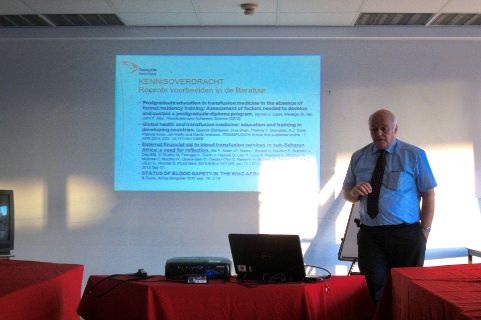 Projects and Consultations
Consulting Services offers various types of Projects and Consultations. We collaborate with international blood supply organisations to provide knowledge sharing for improvement of quality and availability of of blood products in low resource settings. Projects are usually promoted and financed through national and international organizations and bodies, such as RVO, EU, USAID and World Bank.
Our services
short term consultation: assessment in a current situation and advice on improvement
medium term consultation: supporting the implementation of principles and structures in order to comply with existing regulations
long term consultation: establishing safe and sustainable blood supply systems
Terms of Reference
For all of our projects and requests for technical expertise, guidance and advice we draw Terms of Reference (ToR). The base of each mission is a concised ToR with expected outcomes.
Projects are concluded with a report of observations including recommendations and a plan of action for the way forward.