Antigen-specific B cell analysis
Understanding antigen-specific B cell responses and the subsequent formation of antibody-secreting cells (plasmablasts and plasma cells) is important when your therapy aims to induce antigen-specific antibodies, i.e. in vaccination studies. On the other hand, insight into B cell activation is also desirable when your treatment intends to avert antibody formation, i.e. when preventing alloimmunization, graft vs host-disease or inhibitory antibody formation against biologics.
Treatments aimed at lowering the presence of specific antibodies that contribute to pathology like autoimmune diseases, also require thorough understanding of B cell activation.
What can Sanquin do for your B cell projects?
We offer several assays to analyze the presence and characteristics of total and antigen-specific B cells in whole blood and PBMCs, as well as assays to unravel the specific antibody repertoire in longitudinal analyses of cells before and during treatment. These assays include B cell activation in whole blood, antigen-specific lymphocyte proliferation assays, ELISAs for measuring the presence of antigen-specific antibodies and isotype, and isolation of B cells using cell-sorting by flow cytometry followed by ex vivo experiments and/or B cell receptor sequencing and cloning.
Additionally, as CD4+ T cells are involved in fine-tuning B cell immune responses, it is also informative to investigate which specific CD4+ T cell populations correlate with the efficacy of an induced B cell response. These CD4+ T cells can be analyzed through extended ex vivo immunophenotyping before and during treatment, both in general or in an antigen-specific manner.
In B cell assays customized for your antigen of choice we can:
Assess antigen-specific and immunoglobulin subclass-specific B cell frequencies and B cell maturation.
Analyze titer, subclass specificity, affinity/avidity and specificity of target binding of specific antibodies.
Analyze B cell antigen internalization, intracellular signaling and/or intracellular cytokine production upon antigen-specific or polyclonal B cell activation.
Determine the effect of (immunomodulatory) compounds on B cell activation in whole blood in clinical trial settings.
Express recombinant antibodies by cloning B cell receptors from antigen-specific B cells.
References
Afucosylated IgG characterizes enveloped viral responses and correlates with COVID-19 severity
Larsen MD, de Graaf EL, Sonneveld ME, Plomp HR, Nouta J, Hoepel W, Chen HJ, Linty F, Visser R, Brinkhaus M, Šuštić T, de Taeye SW, Bentlage AEH, Toivonen S, Koeleman CAM, Sainio S, Kootstra NA, Brouwer PJM, Geyer CE, Derksen NIL, Wolbink G, de Winther M, Sanders RW, van Gils MJ, de Bruin S, Vlaar APJ; Amsterdam UMC COVID-19 biobank study group, Rispens T, den Dunnen J, Zaaijer HL, Wuhrer M, Ellen van der Schoot C, Vidarsson G.
Science 2020. doi: 10.1126/science.abc8378.
Development of a SARS-CoV-2 Total Antibody Assay and the Dynamics of Antibody Response over Time in Hospitalized and Nonhospitalized Patients with COVID-19
Vogelzang EH, Loeff FC, Derksen NIL, Kruithof S, Ooijevaar-de Heer P, van Mierlo G, Linty F, Mok JY, van Esch W, de Bruin S, Vlaar APJ; Amsterdam University Medical Center COVID-19 Biobank Study Group,, Seppen B, Leeuw M, van Oudheusden AJG, Buiting AGM, Jim KK, Vrielink H, Swaneveld F, Vidarsson G, van der Schoot CE, Wever PC, Li W, van Kuppeveld F, Murk JL, Bosch BJ, Wolbink GJ, Rispens T.
J Immunol 2020;205:3491-3499. doi: 10.4049/jimmunol.2000767.
Decoding the Human Immunoglobulin G-Glycan Repertoire Reveals a Spectrum of Fc-Receptor- and Complement-Mediated-Effector Activities
Dekkers G, Treffers L, Plomp R, Bentlage AEH, de Boer M, Koeleman CAM, Lissenberg-Thunnissen SN, Visser R, Brouwer M, Mok JY, Matlung H, van den Berg TK, van Esch WJE, Kuijpers TW, Wouters D, Rispens T, Wuhrer M, Vidarsson G.
Front Immunol 2017;8:877. doi: 10.3389/fimmu.2017.00877.
IgG subclasses and allotypes: from structure to effector functions
Vidarsson G, Dekkers G, Rispens T.
Front Immunol 2014;5:520. doi: 10.3389/fimmu.2014.00520.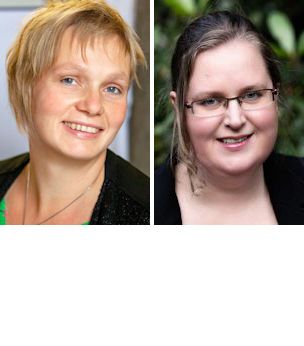 Contact
Need help?
Get in touch with Anja ten Brinke, PhD or Annelies Turksma, PhD
[email protected]