Sanquin specializes in a range of assays to determine the immunogenicity of your compound, as well as in monitoring the effect of therapy on immunogenicity.
Immunogenicity is inherent to immune-activating therapies, such as vaccination or anti-tumor therapies. The immunogenicity directs the type of immune response that is induced by the therapy.
Immunogenicity of a therapy can also yield unwanted effects, for instance in case of protein drugs. With these so-called biologics, such as antibodies and other therapeutic proteins, immunogenicity can lead to formation of antibodies directed against the therapeutic protein. These anti-drug antibodies likely interfere with therapy efficacy. Especially if a therapeutic compound is intended for prolonged use, this is highly problematic.
As part of pre-clinical drug development, immunogenicity is routinely predicted and tested in animal studies. Nowadays, the importance of monitoring the true immunogenicity of a drug in samples of volunteers or patients is increasingly recognized and required by regulatory agencies.
What can Sanquin do for you?
Sanquin offers a wide range of assays with which the immunogenicity of a therapeutic compound can be determined in the clinical setting. We can specifically develop assays to determine development of anti-drug antibodies (ADA) against your new therapy.
Sanquin can help you in preclinical drug development by identifying HLA class I binding immunogenic peptides with our UV-induced peptide exchange technology. We can find new CD8+ epitopes in high-throughput fashion, thereby speeding up identification of potentially immunogenic peptides. In order to obtain long lasting immunity after vaccination it is important to induce a CD4+ T cell response. CD4+ T cells can help B cells to induce antibody producing memory B cells that will eventually turn into long-lived plasma cells. The importance of T cell help during vaccination strategies has long been underappreciated, but now it is increasingly appreciated. Sanquin offers assays to characterize antigen-specific CD4+ T cells.
Example
Hemophilia A is a bleeding disorder characterized by the absence or dysfunction of blood coagulation factor VIII (FVIII). Patients are treated with regular infusions of FVIII concentrate. In response to treatment, approximately 30% of patients with severe hemophilia A develop inhibitory antibodies that target FVIII. At Sanquin we have studied this extensively, not only analyzing the antibodies that are formed, but also the CD4 T cell epitopes that are potentially involved, since CD4 T cells help B cells to induce high-affinity antibodies.
References
Limited promiscuity of HLA-DRB1 presented peptides derived of blood coagulation factor VIII.
van Haren SD, Wroblewska A, Herczenik E, Kaijen PH, Ruminska A, ten Brinke A, Meijer AB, Voorberg J. PLoS One. 2013 Nov 14;8(11):e80239. doi: 10.1371/journal.pone.0080239. eCollection 2013.
HLA-DR-presented peptide repertoires derived from human monocyte-derived dendritic cells pulsed with blood coagulation factor VIII.
van Haren SD, Herczenik E, ten Brinke A, Mertens K, Voorberg J, Meijer AB. Mol Cell Proteomics. 2011 Jun;10(6):M110.002246. doi: 10.1074/mcp.M110.002246. Epub 2011 Apr 5
Factor VIII-specific B cell responses in haemophilia A patients with inhibitors.
van Helden PM, Van Haren SD, Fijnvandraat K, van den Berg HM, Voorberg J. Haemophilia. 2010 May;16(102):35-43. doi: 10.1111/j.1365-2516.2010.02215.x. Review.
Domain specificity of factor VIII inhibitors during immune tolerance induction in patients with haemophilia A.
van Helden PM, Kaijen PH, Mauser-Bunschoten EP, Fischer K, van den Berg HM, Voorberg J. Haemophilia. 2010 Nov;16(6):892-901. doi: 10.1111/j.1365-2516.2010.02272.x.
Discordant antibody response in monozygotic twins with severe haemophilia A caused by intensive treatment.
Gouw SC, ter Avest PC, van Helden PM, Voorberg J, van den Berg HM. Haemophilia. 2009 May;15(3):712-7. doi: 10.1111/j.1365-2516.2009.01998.x.
IgG subclasses of anti-FVIII antibodies during immune tolerance induction in patients with hemophilia A.
van Helden PM, van den Berg HM, Gouw SC, Kaijen PH, Zuurveld MG, Mauser-Bunschoten EP, Aalberse RC, Vidarsson G, Voorberg J. Br J Haematol. 2008 Aug;142(4):644-52. doi: 10.1111/j.1365-2141.2008.07232.x. Epub 2008 May 28. Erratum in: Br J Haematol. 2009 Feb;144(4):625.
Impact of inhibitor epitope profile on the neutralizing effect against plasma-derived and recombinant factor VIII concentrates in vitro. Astermark J, Voorberg J, Lenk H, DiMichele D, Shapiro A, Tjönnfjord G, Berntorp E. Haemophilia. 2003 Sep;9(5):567-72.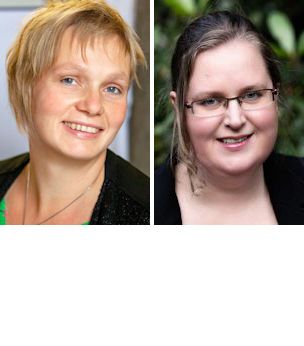 Contact
Need help?
Get in touch with Anja ten Brinke, PhD or Annelies Turksma, PhD
[email protected]