Consulting Services-International Blood Transfusion Projects
Sanquin Consulting Services (SCO) offers guidance and advice in the field of blood transfusion improvement projects. This guidance and advice consist of training possibilities for low and medium income countries and tailor-made education programs at all levels of the transfusion organization.
Since 2001 this department of Sanquin is involved in a variety of international projects. We collaborate with international partners and are a Mandated Body for EU Twinning projects.
Our Mission Statement
To support low and medium income countries in developing safe, efficacious and sustainable blood supply systems based on current quality principles.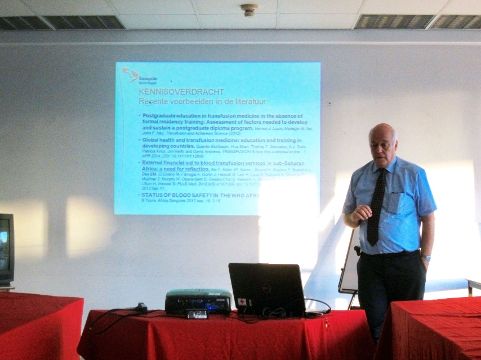 Our main focus is on knowledge transfer:
Consulting Services offers modular training programmes on transfusion medicine for low and medium income countries focused on the managerial and quality aspects of the transfusion chain.
We focus on the development of safe, effective and sustainable blood supply and transfusion structures at national and regional level.
Quality management: the development and implementation of 'vein to vein" quality and Quality Management Systems in transfusion medicine.