Thesis defense Rianne Opstelten
Still waters run deep: Making sense of (regulatory) T cell heterogeneity to improve adoptive cellular therapy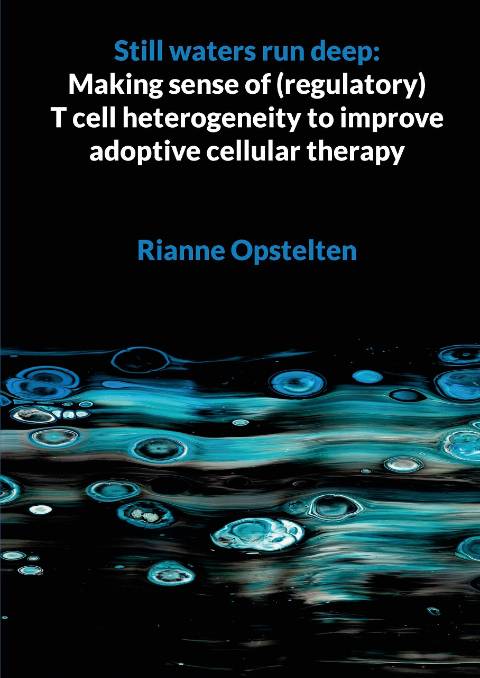 On 14 October 2021 (16:00 hrs) Sanquin researcher Rianne Opstelten defended her thesis 'Still waters run deep: Making sense of (regulatory) T cell heterogeneity to improve adoptive cellular therapy' at the University of Amsterdam.
Promotor
Prof RAW van Lier MD PhD
Copromotor
D Amsen PhD
Venue
University of Amsterdam, Agnietenkapel and online
Summary
In this thesis, we explore a subset of proposed thymic-derived Treg cells that can be safely used to generate a potent clinical-grade product for Adoptive Cellular Therapy. We reflect on the presence of this Treg subset in cord blood, which is suggested to be a good source for therapeutic Treg cells. Furthermore, we give a comprehensive step-by-step route of development for human thymic Treg cells, showing how and when this subset originates in the thymus. The surface marker that delineates this Treg population is also present on other T cell and leukocyte subsets, and so we conclude this thesis with an overview of its expression on other cell types and speculate on its function.