PamGene and Sanquin announce extended collaboration to enhance development of PamGene's predictive immunotherapy response tests
News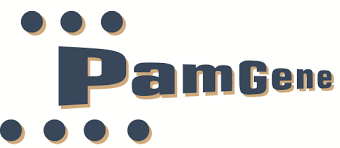 PamGene International B.V., a biomarker services company focused on the development of blood-based immunotherapy selection tests, and Sanquin, the not-for-profit blood services provider in the Netherlands, today (November 11th, 2021) announced the extension of their research collaboration. The collaboration is working to enhance the development of PamGene's IOpener® blood-based diagnostic test to predict immunotherapy response in cancer patients. The collaboration leverages Sanquin's ample experience to optimize the IOpener®'s blood sampling and logistical processes.
Since 2016, PamGene and Sanquin, together with several clinical centers in the Netherlands including the Erasmus University Medical Center and Leiden University Medical Center, are collaborating on the development of a blood-based kinase activity profiling assay, named IOpener®, as a predictor of response to immunotherapy in metastatic cancer.[1] Although immunotherapy can be highly effective and have long-lasting health effects, only a minority of cancer patients can respond and benefit from this therapy. The IOpener test will thus support physicians in treatment decisions for their patients.
Rik de Wijn, PamGene's Head of Diagnostic Assay Services Laboratory, highlights the importance of the extended collaboration agreement with Sanquin. "Sanquin provides services such as isolation of high-quality peripheral blood mononuclear cells from blood samples of cancer patients eligible for immunotherapy, which is a fundamental element of our ongoing clinical studies. Next to being the Dutch institute for blood products and services, Sanquin is an excellent research partner and I am very pleased with the expansion of our collaboration. Combining both organization's knowledge and experience in blood sampling and diagnostic development enables us to take significant steps towards further optimization of the IOpener diagnostic workflow."
"At Sanquin, we have the flexibility and knowledge to provide a broad range of services that support research and development. In this way, together with the Dutch blood bank donors, we can contribute to PamGene's mission to provide better solutions for patients," explains Annelies Turksma, Head of Laboratory at Sanquin Immunomonitoring Services.
[1] Hurkmans D.P. et al, J Immunother Cancer. 2020. Based on these proof-of-concept studies, prospective clinical trials studies have been set up to develop the in-vitro diagnostic test IOpener®