ISBT dedicates special series to blood donor research
News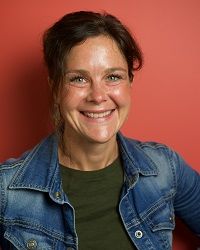 The International Society of Blood Transfusion (ISBT) dedicates an entire issue to donor research. From donor behavior to donor health, donor management and blood product quality in relation to donor characteristics. It is for the first time so many scientific papers are centered around blood donors – a wealth of knowledge for blood banks around the world. Sanquin researcher Eva-Maria Merz took the lead and worked along with editor-in-chief Pieter van der Meer. Three Sanquin publications were selected for this peer-reviewed magazine.
With this Special Issue on Blood Donor Research, the ISBT Science Series invited key researchers in the field of donor studies to contribute their studies on blood donor behaviour, health and product quality. Without blood donors, there would be no blood products to transfuse and no plasma donations for pharmaceutical drug production. In Europe alone, four million patients are treated annually with blood-derived products given by voluntary blood donors. However, often as little as 2-3% of the population is registered as blood donor and donor numbers have been decreasing over the years. At the same time, demand for blood products has not kept pace with the decreasing numbers of donors, in times of demographic change, immigration and longevity.
Personalized recruitment and retention
It is crucial that a country's donor pool is sufficient, healthy and diverse enough to ensure access to every need blood type and product. Targeted recruitment and retention of donors with specific characteristics is key in meeting demands and improve donor management. A thorough investigation of individual motives for blood donation, including dynamic approaches, social network factors, and contextual and cultural differences is vital to develop effective evidence-based donor management. In this regard, four highly diverse papers from different regions across the world investigate associations between different types of prosocial behaviour, including charity giving, volunteer work and blood and organ donation across seven countries, advocate for more personalized and evidence-based recruitment and retention strategies to better reach out to groups of potential donors, recommend that blood bank staff address donors' emotional responses to help diminish the negative impact of being deferred on their intentions to return, and project future blood demand and the number of required donations.
Donor health
Although blood donation is generally regarded safe, some short and long term side effects may occur. Studying and maintaining donor health is important for a stable blood supply. Donor health issues are addressed in three high quality studies on how to examine long-term health consequences of blood donation, the importance of identifying characteristics that put donors at increased risk for experiencing vasovagal reactions, and urge for developing interventions that reduce this risk, and more evidence-based selection criteria for donors with cancer history.
Donor characteristics, blood product quality and patient outcome
A third line of important donor research concerns associations between donor characteristics, blood product quality, and patient outcome. Recent studies show that also in vitro quality of stored red blood cell products or platelet concentrates may be affected by donor characteristics. Hence, a proper selection of donors, based on evidence-based criteria, is needed to minimize donor-associated risks for poor product quality. Three studies differently approached this topic and call for evidence-based selection criteria for donors who use non-steroidal anti-inflammatory drugs, examined the association between lipemic whole blood donations and the quality of red cell concentrates, due to specific donor characteristics, and suggest that more attention should be paid to donor demographics in the provision of red cell concentrates for immunomodulatory studies and the impact on transfusion reactions.
All studies contribute to the idea that future research should not only try to shed light on the associations between donor characteristics, product quality and transfusion outcomes, but also try to elucidate the mechanisms behind such associations.