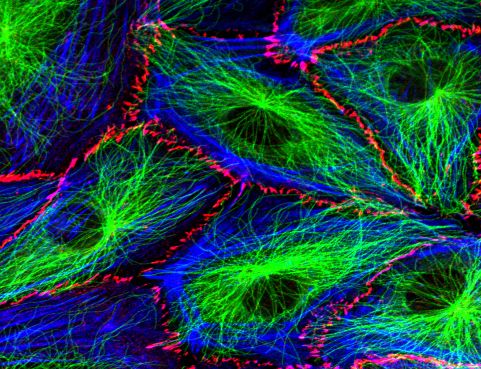 Introduction
We are fascinated by the process how the endothelial cells control their integrity and respond to and collaborate with transmigrating leukocytes to make sure they can cross the vessel wall without harming the vessel wall integrity. Focus is directed to real-time imaging of protein activity in the endothelial cells using FRET-based biosensors. In addition, in vivo intravital imaging of transmigration events using fluorescent reporter mice (e.g. lifeact-GFP, Dendra2) are initiated and combined with chronic inflammation disease models e.g. atherosclerosis and acute inflammation models, e.g. acute lung injury and ischemic reperfusion injury.
Why do we study blood vessels at Sanquin?

Treatment
Cell therapy: T-infiltrating Lymphocyte (TILs) targeted migration
Cell therapy: Improve homing and engraftment potential after stemm cell transplantation
Local targeting of immune cell trafficking (eg TRALI, Atherosclerosis, Ischemia)
We use in vitro under flow transmigration models. How do we do that? Please watch this movie (Kroon J*, Daniel AE*, Hoogenboezem M, Van Buul JD. Real-time Imaging of Endothelial Cell-cell Junctions During Neutrophil Transmigration Under Physiological Flow. J Vis Exp 2014(90), e51766, doi:10.3791/51766)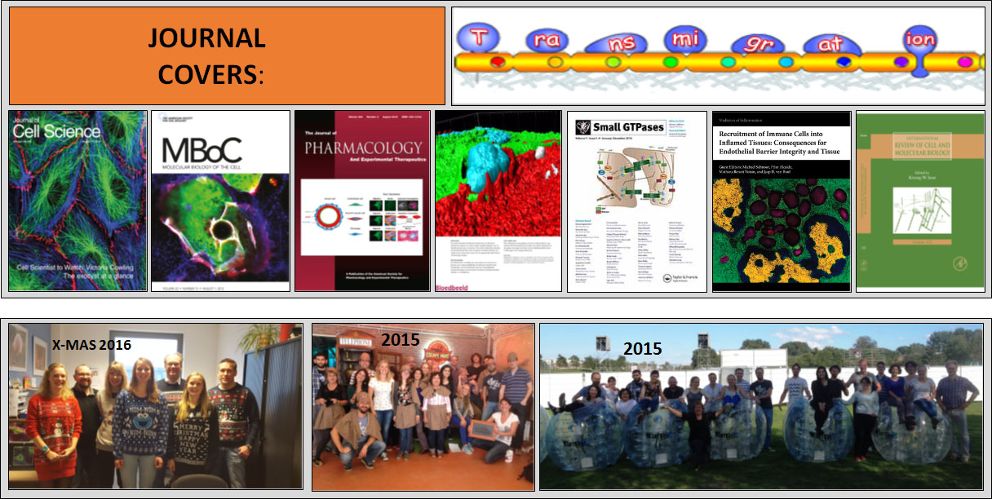 Funding
Rembrandt Institute grant
Sanquin internal competitive grants
LSBR (Landsteiner Foundation)
NWO (Dutch Government Fundimg Agency)
Collaboration partners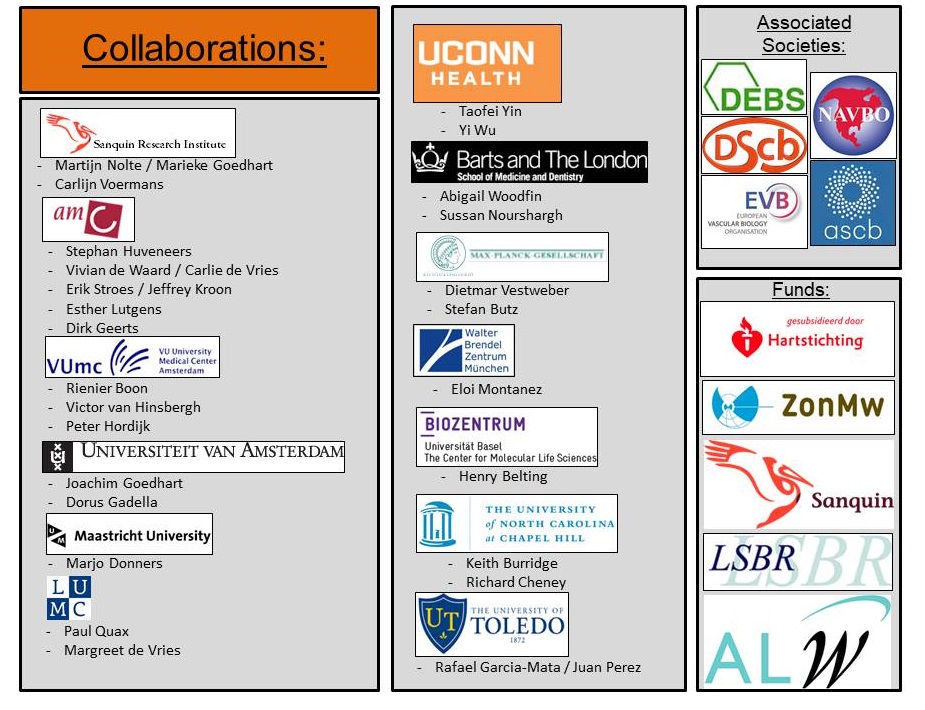 Lab fun
Have a peek at our Lab Fun Page to see the fun times we have had!
MCB in the news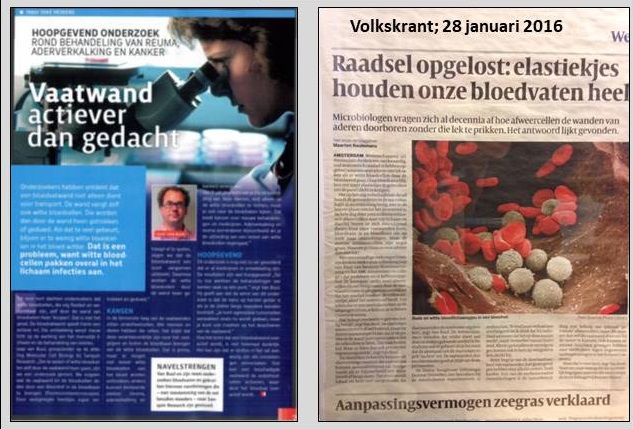 Our research