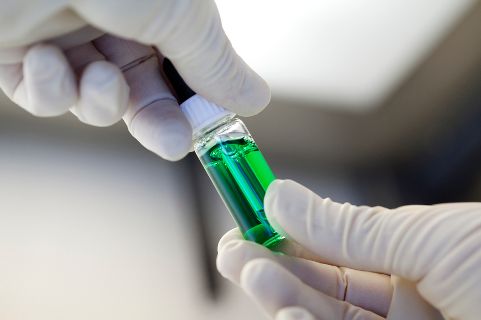 Reagent sets for ELISA kits (19 plates)
Sanquin Reagents provides complete reagent sets for PeliKine ELISA kits to build your own kit with all essential components for 1824 tests.
Available cytokines
The following cytokines are available: IL-1beta and IL-6. Read details with regard to article number, IFU, sensitivity and measuring range.
Test principle and procedure
The reagent sets provides excellent performance at the lowest price. When using HPE (High Performance ELISA) dilution buffer linear dose-reponse curves in different matrices are ensured. High sensitivities can be achieved by using poly-HRP. Both HPE-buffer and poly-HRP are available separately.
For even more convenience additional buffers are available as PeliKine Toolset. The procedure recommended is the same as for our successful compact kits; after overnight coating the assay is completed in 4 hours.
The optimized and easy-to-follow IFU included in the sets warrants reliable assay results.
Contents
Each kit contains sufficient reagents for 1824 tests, including calibration curves.
Components
Five vials coating antibody
Five vials cytokine standard
Five vials biotin-conjugated anti-human cytokine antibody