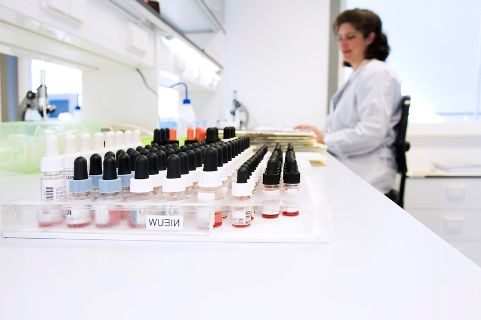 At Sanquin Reagents B.V. we develop, produce and market blood grouping reagents and immune reagents according to the ISO standards.
Certification
We are ISO13485 certified and at the end of 2003 all diagnostic products have been CE-marked according to the European IVD-guidelines.
In accordance with the guideline 98/79/EC by the European Parliament for in vitro diagnostics (IVD guideline), Sanquin Reagents has obtained the CE mark for its in vitro diagnostic products. The CE mark guarantees the highest level of safety for patients, users and third parties.

For the CE mark on blood grouping reagents, we co-operated with the Dutch Notified Body DEKRA Certification B.V. (identification number 0344) and acquired CE certification.

The IgG subclass reagents and most CD monoclonal antibodies (used for diagnostic purposes) have been extensively documented and meet the requirements of the IVDD. The Technical Documentation includes detailed product descriptions, stability data, validations and descriptions of the quality management system.
Material Safety Data Sheet
Regarding MSDS we have a declaration to state that the manufactured reagents do not contain substances that require a Safety Data Sheet according to the directive 1999/45/EC. Exceptions are mentioned in this declaration.