Alveron Pharma closes series a round to advance a cyclodextrin based procoagulant medicine into the clinic
News
Alveron Pharma, a newly incorporated company established by Okklo Life Sciences BV and Sanquinnovate (part of Sanquin), is pleased to announce the closing of a EUR 6.5M Series A financing round led by Thuja together with Waterman Ventures and Oost NL. This investment allows Alveron Pharma to select a lead compound, conduct non-clinical studies, and complete a first clinical study to demonstrate safety and obtain a first clinical readout.
Alveron Pharma will focus on a unique class of cyclodextrin-based drugs, that have the ability to promote blood coagulation without inducing it in the absence of bleeding. Alveron's first target is to reverse the effects of anticoagulants. Anticoagulants ("blood thinners") are widely prescribed to patients with increased thromboembolic risk. While effective in preventing thrombosis, these drugs also inhibit blood coagulation when this is needed urgently, e.g. in patients who suffer a major bleed or in case of emergency surgery. Anticoagulant related bleedings are not uncommon, and may be serious, and difficult to treat since no or only selective reversal agents are available. Alveron's cyclodextrins are unique in the sense that they restore coagulation independent of the type of anticoagulant used. Sales of selective reversal agents have been estimated at around $2 billion per annum.
Ben Nichols, CEO of Alveron Pharma: "There is a clear unmet clinical need for a universal anti-coagulant reversal agent, and the early pre-clinical data for Alveron's unique cyclodextrin compounds are compelling. Having recently taken a new class of coagulant into clinical trials, I am thrilled to be joining the founders of this business, Stephan Peters (who conceived the original idea, CSO) and Alex Zwiers (COO), with their expertise on cyclodextrins, and coagulation expert at Sanquin, Joost Meijers (Chairman of the Scientific Advisory Board). Alex was also involved in the development of the world's first cyclodextrin-based medicine, Bridion®."
"Multiple factors come together in this investment that are highly attractive", says Michel Briejer of Thuja, who led this transaction. "A highly experienced and knowledgeable team, a promising set of drug leads, and a reputable partner in the field of blood, Sanquin. We are extremely pleased to be part of this venture and are confident that Alveron will create success for doctors and patients alike."
About

Alveron Pharma is newly incorporated company, initially a joint venture of Okklo Life Sciences BV and Sanquinnovate. The asset was discovered by Stephan Peters and Alex Zwiers (Okklo Life Sciences BV) in collaboration with Joost Meijers, Head of the laboratory of Molecular Hemostasis at Sanquin Research and Professor of Experimental Vascular Medicine at the University of Amsterdam.
For more information about Alveron Pharma please contact:
Ben Nichols, PhD, Chief Executive Officer
Phone: +44 7565 825662
Email: ben.nichols@alveron.com
Website: www.alveron.com

Thuja Capital ("Thuja") manages several venture capital funds aimed at building and scaling companies in the fields of (bio)pharmaceuticals, medtech and digital health. Thuja brings innovation to patients and society by providing capital to daring entrepreneurs with ground-breaking product concepts, addressing unmet medical needs. The investment team at Thuja consists of seasoned investors and entrepreneurs with a proven track record and an extensive network.
For more information about Thuja please contact:
Michel Briejer, PhD, Managing Partner
Phone: +31 (0) 6 2246 2927
E-mail: mb@thujacapital.com
Web: www.thujacapital.com

Waterman Ventures invests in ambitious technology companies that combine a positive impact on society with a healthy financial return. Over the last 30 years, we have been a long-term partner to many successful businesses. Our team, based in the Netherlands, shares a passion for technology and a hands-on mindset to supporting growth in our portfolio companies.

Oost NL (East Netherlands Development Agency) is an agency that focuses its activities and projects on strengthening and stimulating the economy of the provinces of Gelderland and Overijssel, the Netherlands. Oost NL supports starting and growth-phase SMEs. We do this partly with risk capital from various revolving innovation funds, and partly through our knowledge, networks and personal contacts. Through the revolving funds we provide for direct as well as indirect investment and take care of the fund management. In addition, we stimulate and support public and private investors.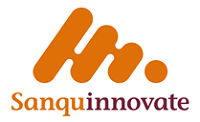 Sanquinnovate (Sanquin Innovatie BV) is Sanquin's valorization branch focused on creating new value-adding products and services to tackle challenges in blood-related disease fields through partnering, spin-offs and top-notch research collaborations. Sanquin is an internationally highly respected research institute in the field of blood, transfusion, medicine and immunology, applying this knowledge to the development and manufacturing of a range of pharmaceutical and diagnostic products and services. Its core activities also comprise the safe and efficient production and distribution of blood and plasma products for the treatment of patients.
For more information about Sanquinnovate please contact:
Sarah Hafith, Vice-President Business Development
Email: s.hafith@sanquin.nl
Website: www.sanquin.org/partnering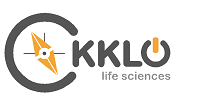 Okklo Life Sciences B.V. is a privately held biopharmaceutical company developing novel therapeutic solutions using cyclodextrin-based technologies.
The company was founded by a team of life sciences experts previously involved in the development and approval of sugammadex (Bridion®), the first modified cyclodextrin (CD) marketed as a drug product. Okklo currently has preclinical programs in different therapeutic areas including immunology and lysosomal storage diseases.
For more information about Okklo please contact:
Stephan Peters, PhD (stephan.peters@okklo.com )
Alex Zwiers, PharmD (alex.zwiers@okklo.com )
Website: http://www.okklo.com